Veteran legal counsel Frank LoMonte will give the Future of the First Amendment Lecture at Augusta University on Tuesday, March 14.
The lecture, sponsored by the Pamplin College of Arts, Humanities and Social Sciences and the AU Libraries, will be at 6 p.m. in the JSAC Ballroom.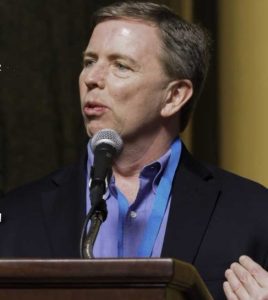 LoMonte, who is an attorney for CNN in Atlanta, will give a talk titled "Free Speech and Transparency on Campus: Lessons from the Pandemic"
LoMonte has his JD from the University of Georgia Law School. His undergraduate degree is from Georgia State University. For a while, he was a journalist for Morris Media in Augusta. He also served as executive director of the Student Press Law Center from 2008 until 2017. Before coming to CNN, he was the director of the Brechner Center for Freedom of Information at the University of Florida.
Other sponsors are the AU Department of Communication, Bell Ringer-Phoenix Media, AU Student Chapter of SPJ and The Augusta Press newspaper.
The event is open to the public and free.
Press release provided by Dr. David Bulla