Two Communication Department student videos took top place in a PSA video collaboration with the Georgia Cancer Center.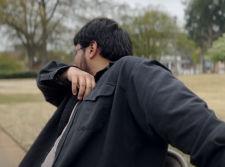 "Don't Miss Out," produced by communication students Cynthia Baruch-Rosas, Makenzy Veldboom, and Julianna McGahee, won the "Best Message" award. The video humorously shows us a student going up on stage at graduation to receive his diploma, only to break down in a coughing fit as the camera captures the moment for history. In another scene, the same student is sitting with others attending a wedding, and begins hacking up a lung just as the happy couple is about to kiss, much to his friends' consternation. The humorous gags stand in for a more serious message–e-cigarettes and tobacco can cause sixteen different types of cancers, and "can cause you to miss out on some of life's greatest moments."
Another student video, "There Is Only One Escape," produced by students Emily Hogue and Jasmine Walker, won the "Best Harmonic Convergence" award. According to t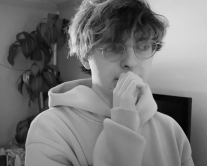 he AU Communication Department YouTube page, this creepy black and white ad uses "background music, varied camera angles, and intense and strategically orchestrated sound effects [to] enhance the suspenseful mood and storyline." All the elements work together to convince us that the haunting effects of tobacco usage will only disappear if we quit.
The Georgia Cancer Center and the Augusta University Department of Communication collaborate to create student-produced PSA videos highlighting risky behavior and prevention strategies to mitigate cancer risk.