December
November
October
September
Dr. Ban Majeed now has a joint appointment with IPPH! Dr. Majeed received her PhD in Public Health (Epidemiology) from the School of Public Health, Georgia State University, and then did her post-doctoral fellowship at the Tobacco Center of Regulatory Science (TCORS) at GSU. Her research has been focused on the epidemiology of use and harm perceptions of non-cigarette tobacco products: electronic cigarettes, hookah, and little cigars and cigarillos. She is interested in examining the effects of tobacco product designs, flavors, packaging and advertisement on susceptibility to use, addiction and abuse liability, experimentation, initiation, and switching of tobacco products. In addition, she is interested in developing and validating measures to study non-cigarette tobacco products especially among youth and young adults.
Dr. Datta joins IPPH
in late August, and is an applied microeconomist with specialization in health economics, public finance, global health, and population health. He received his doctorate in Economics from the Georgia State University. His research focuses the burden and determinants of noncommunicable diseases (NCDs) and NCD related health care management and policies. He extensively works with individual and household level microdata from the South Asian countries. He has experience working at the Federal Reserve Bank of Atlanta, and the U.S. Centers for Disease Control and Prevention.
August 
 Dr. Wilcox helped create an APA resolution. Melanie Wilcox was able to take in part in creating a resolution that was approved by the Council of the American Psychological Association during APA Convention, Psychology's Understanding of the Challenges Related to the COVID-19 Global Pandemic. She serves as Chair of their Board of Educational Affairs, and had the privilege of leading the group who wrote the Education, Training, and Learning section. Find the full resoltion here.
Dr. Culatta joint appointment with IPPH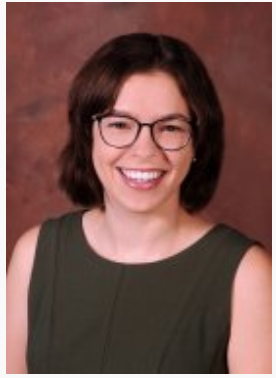 She earned her PhD in Sociology from the University of Georgia, and is interested in identity and health outcomes, especially in early adulthood. Three current research projects include 1) mental health outcomes related to falling behind parental and peer expectations for the transition to adulthood, 2) identifying factors that increase the likelihood of sexual harassment in graduate school, and 3) examining logistical barriers to both reporting and physical and mental health services following sexual victimization. She was recently featured on a podcast to talk about the importance of medical sociology in understanding COVID-19 especially focused on social norms surrounding mask wearing.
 Dr. Moore was awarded a K01 Career Development Grant from the NIH National Institute on Minority Health Disparities.
DR. Wilcox joins IPPH
She earned her Ph.D. in Counseling Psychology at the University at Albany, and recently served as the Director of Doctoral Training in counseling psychology at Oklahoma State University. She currently serves as Chair of the American Psychological Association Board of Educational Affairs, as well as on APA CEO Dr. Arthur Evans' Opioid Advisory Group. Her research primarily focuses on multicultural psychotherapy and training, racial and socioeconomic inequity, Whiteness, and antiracism. She is also a licensed psychologist with expertise in cultural issues such as race, socioeconomic status, and LGBTQIA+ issues, addiction, and psychological assessment. When not working, she has two dogs and two cats whom she adores, and loves to travel and spend time at the beach or hiking.
July
June
DR. TIWARI'S AU-GSU SEED GRANT PROPOSAL HAS BEEN SELECTED FOR FUNDING FOR THE INAUGURAL CYCLE.
DR. BENEVIDES WAS PART OF A SUICIDE WORKSHOP FOR ADULTS WITH AUTISM "SUPPORTING AUTISTIC PEOPLE EXPERIENCING SUICIDAL THOUGHTS AND BEHAVIORS: EMERGING EVIDENCE AND RESOURCES"
OUR SUMMER SCHOLARS OFFICIALLY STARTED THE PROGRAM JUNE 1, 2020
Due to the pandemic, this year's summer scholars program will be virtual, with scholars learning about public health research and working with mentors to conduct research-related tasks remotely.
DR. MOORE WAS FUNDED BY THE AUGUSTA UNIVERSITY CAREER DEVELOPMENT SCHOLAR PROGRAM
The purpose of this K-Like program is to support clinical and translational science and will be funded for one year.
MAY
MIKALYN DEFOOR RECEIVED THE 2020 EXCELLENCE IN HEALTHCARE ETHICS AWARD
This award is given annually for distinguished scholarly work and leadership in the field of Bioethics
DR. WEBSTER RECEIVED THE COLLEGE OF EDUCATION FACULTY RESEARCH AWARD
The College of Education Faculty Research Award recognizes full-time faculty members in the College of Education for outstanding achievement in the area of scholarly activity with emphasis on research conducted in the last three years.
April
Lynn will be working with both the College of Nursing and IPPH.  She recently graduated from University of Missouri-Columbia distance-mediated PhD in Nursing program with a minor in graduate nursing education and graduate certificate in Participatory Health Research. She has lived in South Carolina for the past 25 years and worked as a nurse practitioner.  Her passion as a health care provider and nurse researcher is to promote equitable health care and enhance health outcomes in rural, underserved populations.
February
January