In the Summer of 2019, the Augusta University Department of Volunteer Services implemented a new program known as Boredom Busters. This program gives volunteers the opportunity to engage with our patients who are bound to their hospital rooms with nothing to do. Our volunteers visit patients in our hospitals offering a conversation, an art project, or simply just the company of another person to ease the feeling of loneliness.
When searching for an opportunity to invest and give back to her community Elise Wimmer found Boredom Busters. Purposeful, insightful, and helpful are words Elsie uses when describing her experience as a volunteer.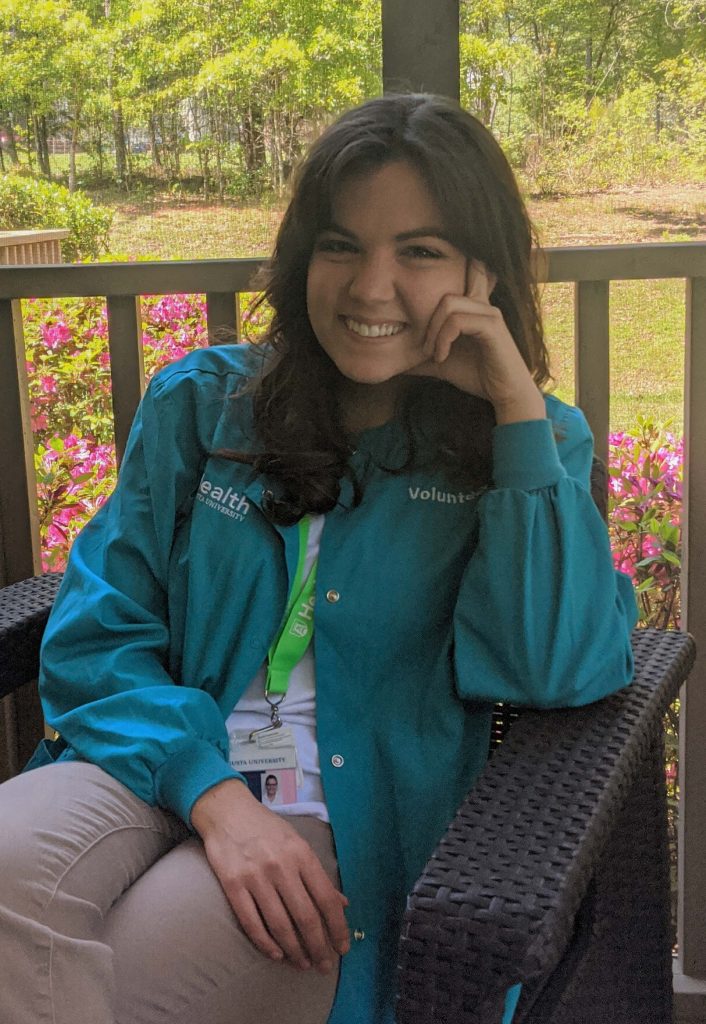 I've learned that sometimes the best thing you can do to make a situation better is give it a little bit of simple humanity

Elise Wimmer
Elise has been an Augusta University Volunteer for 6 months and says that there are few things more important than the well-being and health of the Augusta community. Boredom Busters was the best way she could think of to truly contribute to the lives of others. She says that spending time listening to patients is what she thinks both her and patients enjoy most.
The Department of Volunteers Services, along with the patients and families that are able to interact with Elise, is incredibly grateful to her service. Elise truly encompasses what it means to serve and give back to her community.
If you find Elise's story inspiring and would like to know how you can give back and volunteer please visit our AU Volunteer Services webpage.