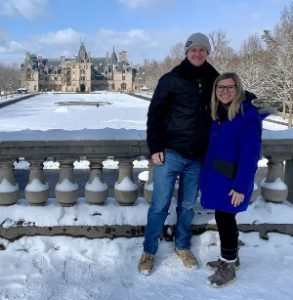 Browsing the AU employee discounts program is like window-shopping at Christmas. Among the many offerings, there are adorable crafts from AR Workshop, custom candles from Augusta Candle Company and heart-warming beverages from Buona Caffe.
"We are trying to build a very robust discount program for employees," said Theresa Sangster, Human Resources Coordinator, who manages the program.
The employee discount program aims to leverage the buying power of the thousands of Augusta University employees to create opportunities for financial savings for entertainment such as tickets to performances at the Miller Theater, travel to attractions like Riverbanks Zoo and Stone Mountain Park, shopping, dining and more. There are even discounts on tuition at area private schools.
"And we're only going to grow these numbers," Sangster said. In just the short time that she has been in her position – about a month – she has already added new partners and is actively looking for more. "If you are a business owner or know someone who owns a business and would like to partner with our university employees, simply give us a call and we're happy to work with you."
Sangster uses the discount program herself for local dining and travel.
"I love all of the locally owned and interesting restaurants in the area, and the Biltmore Estate was really enjoyable. We visited when it snowed and it was a lot of fun," she said.
In addition to local businesses, the University System partners with Tickets at Work to contract with national attractions, such as amusement parks in Atlanta and Orlando.
Sangster encourages employees to check the Employee Discount page regularly and to communicate needs and wants to Human Resources.
"We really want feedback. What works and what doesn't?" Sangster said. The goal is to create a program that matches the needs of both employees and businesses. "If these discounts aren't being utilized, businesses won't continue to offer them."