Summer of 2018, I took a class sociology class with Professor Smoot (HIGHLY RECOMMEND) and we discussed a term called "Grit". Personally, the word grit has played a huge role in my life academically and outside the classroom. Grit is overcoming whatever may come your way, no matter if the odds are stacked against you. This will be the determining key in a lot of undergrad classes and your grit, determination, and motivation will reflect in your course work. Many challenges were overcome by using grit as such getting into my healthcare program even with others being highly competitive applicants. What motivates me to keep going is to be able to not only set myself up for success but also my future family. Everything that I do right now will impact me for the rest of my life and I keep that in mind every day I come into class. Treat the word "impossible" as nothing more than motivation.
Dalton McPhee, Respiratory Therapy Student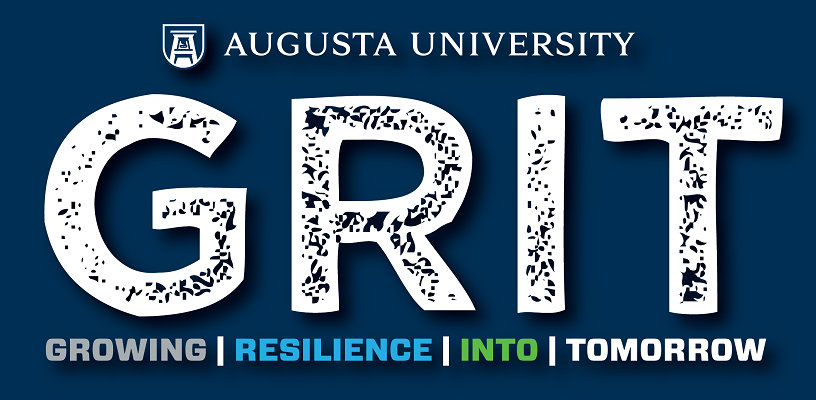 The office of First and Second Year Experiences (FYE/SYE) serves to provide experiences that challenge and support the transition of students from the point of enrollment through their second year of Augusta University. Read the new features from FYE/SYE about GRIT (Growing Resilience Into Tomorrow) and hear from campus leaders, students, alumni, and faculty on their academic resiliency!